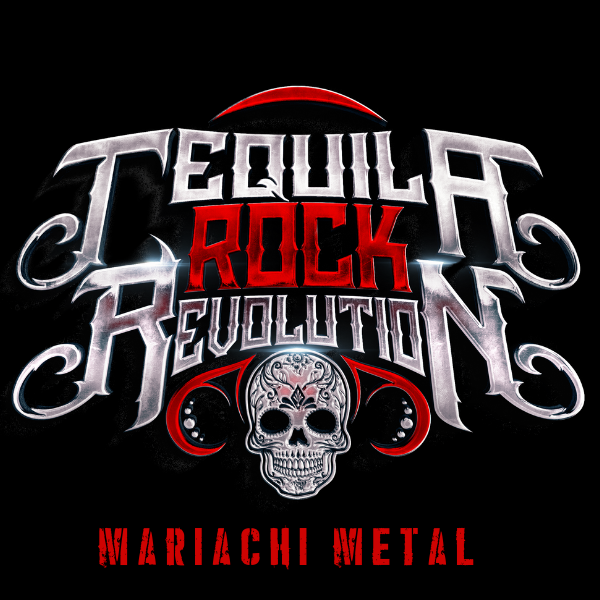 BIO
Tequila Rock Revolution is a metal-fueled, Mariachi-infused spectacle of sight and sound paying homage to the tradition of Mariachi through an unprecedented fusion with modern metal and electronica. The band is the brainchild of Grammy-nominated Austin Latino Rocker/Electric Violinist Haydn Vitera. 
The machine gun rhythms of vihuela fire over a bed of intense dubstep grooves, requinto trades licks with shredding lead guitar and Mariachi strings join forces with 7-string Viper electric violin.  "Metallized" Mariachi standards and well-known metal/rock covers are weaved into a performance rife with dark imagery, Mexican folklore and stunning visual effects.
Donning traditional Mexican sugar skull face paint, the Texas supergroup features some of Austin's premiere Latin Rock and modern metal musicians joining forces with some of Central Texas' most accomplished Mariachis.
"

Beyond its metal-meets-mariachi genius, Tequila Rock Revolution captures the complexity and beauty of the everyday bicultural experience that isn't relegated to one language or musical genre. Their sound embraces our in-betweeness, a place where cultural lines are blurred. "
"

"Tequila Rock Revolution is a must experience live performance. The blend of iconic Latin music with stadium size rock is something that I'd recommend to any client looking to add a diverse and energizing experience to their program." "
"

"We had the pleasure of hosting Tequila Rock Revolution at Rock the River 2 and they stole the show! If you want to jam and rock out then Tequila Rock Revolution is your band. Musically and vocally they are one of the most talented bands around. They put on one heck of a show!""
— Patrick Quain - Event Director - Rock The River 2 - San Angelo, TX
PRESS PHOTOS